How to Choose the Best McKinney Bankruptcy Attorney
Finding the right McKinney bankruptcy attorney is crucial for a successful outcome. Partnering with an experienced attorney is key. Here are tips to find the best lawyer for your needs. How to Choose the Best McKinney Bankruptcy Attorney -Filing for bankruptcy is complicated. Call for help. (214) 282-5024.
The following will guide you in what to look for in the right McKinney bankruptcy attorney.
Searching for a "Texas bankruptcy lawyer" in the search engine's results may not guarantee that the attorney is suitable for your needs. Pay attention to the following factors in your search:
• Ensure that the attorney specializes in the specific type of bankruptcy you need.
• Verify if the attorney practices in the same jurisdiction where your case will be filed.
• Look for a track record of successful bankruptcy cases from the attorney.
To find reliable referrals or reviews from actual clients, check the testimonials and referrals page on the attorney's website. You can also ask for recommendations from an attorney you have previously worked with or someone who has filed for bankruptcy.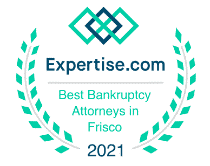 Knowing an attorney's achievements may not matter to you. Your comfort with them is what truly matters. Meeting a potential attorney in person will provide more insight than reading their bio. During the first meeting, ask these questions:
• What bankruptcy cases have they handled?
• How many similar cases have they completed?
• Will the attorney handle your case or pass it to someone else?
• Will the attorney handle multiple cases at once?
• How long have they practiced in your area?
These general questions will guide you in gathering information. This consultation is an interview, allowing you to determine their abilities and style as they learn about you and your case. Ask your questions to ensure a comfortable working relationship.
During your consultation, assess how the attorney communicates. Do they patiently address your questions? Are the answers practical and clear? A proficient attorney should not only possess experience and expertise in the relevant field, but also:
• Provide guidance throughout the filing process
• Advise on available options and suitability for your situation
• Explain unfamiliar aspects of the law
• Empower you to comprehend your case and the associated laws
Ultimately, select a McKinney bankruptcy attorney who will lead you towards your desired outcome and pave the way for success post-bankruptcy.
Q: What Percentage Do You Pay Back in Chapter 13?
A: Chapter 13 requires repayment of debts through a 3-5 year payment plan. You make monthly payments to a court-appointed trustee, instead of multiple creditors. The repayment amount is based on your income, debt types, and property owned. For instance, you may only need to pay back 10%.
Q: What Happens When You Declare Bankruptcy in Texas?
A: Filing for bankruptcy gives you the right to stop debt collection attempts by creditors. Federal law handles bankruptcy cases and stops all collection efforts until your debts are sorted out. Then, you and your attorney create a repayment plan based on the type of bankruptcy you filed, which is proposed to the court.
Q: Is Chapter 13 Better Than 7?
A: There are key distinctions between Chapter 7 and Chapter 13 bankruptcy. To determine the suitable option for your scenario, it is advisable to consult a knowledgeable bankruptcy attorney. Typically, Chapter 7, accessible to those with lower income, is simpler to resolve as asset liquidation covers most debts. Conversely, Chapter 13 enables retention of more property while requiring extended payment plans for completion.
Q: How Long Is the Bankruptcy Process in Texas?
A: Once your bankruptcy petition is filed in Texas, it will take about 30-45 days for a meeting of creditors and up to 60 days for objections. Chapter 7 bankruptcy can be completed in 4-6 months, while Chapter 13 can take 3-5 years. Our attorneys provide personal attention and answers to your questions, making the process less daunting. Contact us today to start your bankruptcy journey.